Research to improve access to mental health care
For Somali and Congolese refugees and internally displaced persons
Study of access to appropriate health care for displaced persons from Somalia and the eastern Democratic Republic of Congo

For mental health conditions associated with long-term displacement, conflict, and sexual and gender-related violence
In Somalia, the Democratic Republic of Congo (DRC), Kenya, and South Africa, which host many refugees
The research consortium consists of partners from South Africa, Kenya, Democratic Republic of Congo (DRC), Somalia, United Kingdom, and the Netherlands
ARQ identifies neglected mental disorders and offers advice on MHPSS and carrying out research, and contributes to knowledge building
Eastern DRC and Somalia have been struggling with long-standing conflicts for decades. This has resulted in large groups of displaced people in these countries and large groups of refugees in the region. Much research focuses on acute relief. Too little attention has been paid to related long-term mental illnesses. This study changes that.
The study assesses mental health conditions and access to healthcare systems for long-term displaced persons from Somalia and the DRC. ARQ International identified the most prevalent neglected mental and psychosocial conditions (research question 2): 
The study identifies and defines:
Existing policy processes and models
The most prevalent neglected chronic mental health conditions
Types of healthcare providers and locations that IDPs can access
How gender and other factors influence IDPs' health-seeking behaviours
How to design healthcare services to better meet IDPs' needs
Analyse how local, national, regional, and global health systems and refugee policies influence IDPs' access to healthcare.
Establish how to support plural healthcare systems to include diagnosis and treatment of neglected conditions associated with protracted displacement, conflict, and gender violence.
Nearly 1 in 5 Somalis are refugees in their own country - 2.97 million people
UNHCR refugee statistics
Psychosocial problems main cause of stress symptoms
Depression, PTSD, and anxiety disorders are common among the study population. The main cause of these disorders is the poor access Congolese and Somali refugees have to care, education, and other services. The symptoms are exacerbated by the fact that many refugees struggle with psychosocial problems, such as a fragmented social network, a disturbed family situation, and (domestic) violence. These findings formed the basis for follow-up research by the consortium partners.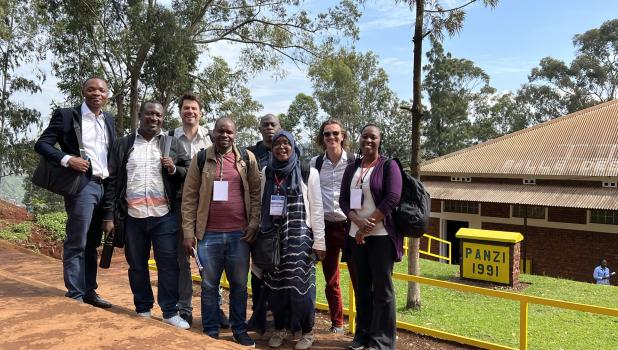 What else does ARQ do?
In addition to the quantitative research, ARQ supports the consortium partners in qualitative research, psychosocial support, and workshops:
Qualitative research
ARQ shares its expertise in qualitative research on MHPSS for people affected by conflict. By supporting local partners in ethnographic research through observations, interviews, focus groups and field notes, for example.
 
Advice on mental health
ARQ advises the research team on mental health and psychosocial well-being (MHPSS) and provides psychosocial support to research staff and participants upon request.
 
Writing and research workshops
Together with consortium partners, ARQ organises workshops to improve participants' research and writing skills. In early 2023, ARQ delivered a workshop in Mombasa, Kenya. Twenty consortium members attended an intensive, week-long programme on writing scientific publications. This enables them to continue to share their knowledge with policymakers, researchers, and field workers worldwide.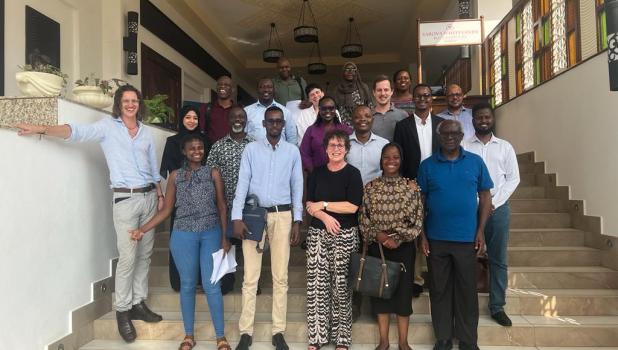 Would you like more information about possible cooperation?
For this study, ARQ International collaborates with the University of Edinburgh and an international consortium of researchers and practitioners. If you would you like to know more about the study, or MHPSS, please feel free to contact us. Send an email to international@arq.org and we will respond as soon as possible.
Year started
Year started
2020
Year ended
Year ended
2024
Countries
Countries
Democratic Republic Congo, Somalia, Kenya, South Africa
Project type
Project type
Research
Project manager
Project manager
David Nieuwe Weme
Websites
Contact us at