ARQ professors
Ondertitel
More knowledge of psychotrauma
The ARQ National Psychotrauma Centre is a nationally and internationally respected research institute. Resilience, relief and aftercare are the core themes in which continuous improvement is sought. Our ARQ professors, affiliated with various universities at home and abroad, develop scientific research in their specific fields of expertise on psychotrauma.  
Our professors:  
Prof. Miranda Olff  
Miranda Olff is professor of 'Neurobiological Mechanisms of Prevention and Treatment in Trauma and PTSD' at the Department of Psychiatry at Amsterdam UMC and Amsterdam Neuroscience & Amsterdam Public Health, location AMC, in the Netherlands. 

Oration Miranda Olff (2012) - Connecting after trauma.  

Prof. Paul A. Boelen  
Paul Boelen is a professor in the Department of Clinical Psychology at Utrecht University (UU). His research interests include the impact of trauma, loss, and traumatic loss on adults and families. 

Oration Paul Boelen (2016) - Understanding and treating complex grief and other issues for psychotraumatology.  

Prof. Ismee M. Tames  
Ismee Tames is professor of 'Foundation 1940-1945: history and meaning of resistance to oppression and persecution'. This chair was created in the Department of History and Art History at Utrecht University. 

Oration Ismee Tames (2016) - Across borders - Liminality and experience of resistance.  

Em. Prof. Rolf J. Kleber  
Rolf Kleber is emeritus professor of Psychotraumatology at the Department of Clinical Psychology, Utrecht University. Liber Amicorum for Prof. Rolf Kleber (2015) - Peter van der Velden, Trudy Mooren and Jeroen Knipscheer (2015) - Psychotrauma well considered.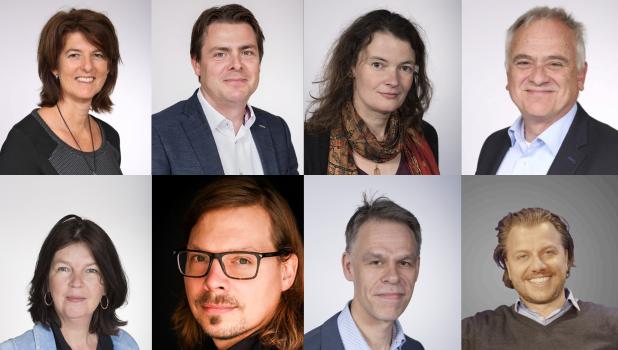 Prof. Trudy T. M. Mooren  
Trudy Mooren has been endowed professor of 'Family Functioning Following Psychotrauma' at the Department of Clinical Psychology at Utrecht University since January 2020.

Oration Trudy Mooren (2022) - Consequences of psychotrauma for family relationships.  

Prof. Michel L.A. Dückers  
On 1 December 2020, Michel Dückers was appointed as endowed professor of Crises, Safety and Health at the University of Groningen.

Oration Michel Dückers (2022) - The images that move us, the predictability of the disasters we create together.  

Prof. Geert E. Smid  
Geert Smid has been endowed professor of Psychotrauma, Loss and Grief after Disasters and Violence at the University of Humanistic Studies in Utrecht since 1 March 2019. 

Oration Geert Smid (2020) - A framework of meaning-making after loss.  

Prof. Wietse A. Tol  
Wietse Tol has been endowed professor of 'Global Mental Health and Social Studies' on behalf of ARQ at the Athena Institute of VU University Amsterdam since November 2021.