Consequences of psychotrauma for family relations
Oration Trudy T.M. Mooren (2022)
While much scientific attention is paid to the individual effects of psychotrauma, and effective treatments of symptoms are available, increasing attention is also paid to the consequences of psychotrauma on family relationships. If a family member is traumatised, this undeniably affects other family members. Interactive family dynamics, with a division of tasks and roles within a family, emotional closeness, and adequate communication, including communication about the traumatic events, determines how well the family is able to adapt.
'Consequences of psychotrauma for family relationships' advocates the integration of a system and trauma-focused approach to dealing with consequences of psychotrauma for families. Exposure to intrusive elements of memories is necessary in this respect, but attention should also be paid to the consequences for interrelationships. Scientific research contributes to the validation of integrative models, validity of diagnostic tools, and effectiveness of treatments. It is necessary to distinguish between preventive and curative goals.  
Prof. Trudy T.M. Mooren is endowed professor of 'Family functioning following psychotrauma' at the Faculty of Social Sciences at Utrecht University. She is head of specialist education for clinical psychologists, and clinical psychologists for adults & the elderly, at ARQ Centrum'45, part of ARQ National Psychotrauma Centre. Her scientific interests include how families adapt to traumatic events, the mechanisms of intergenerational traumatisation, and options for the diagnosis and treatment of family problems. 
On 2 December 2022, she delivered the oration on the occasion of her inauguration.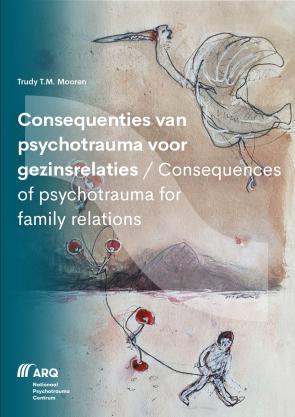 Author(s)
Author(s)
Prof. Trudy T.M. Mooren
Publisher
Publisher
ARQ National Psychotrauma Centre 
Utrecht University
Publication date
Publication date
Publication type
Publication type
Inaugural lecture