Psychosocial support for children in South Sudan
Building resilience
Build your Own Buddy (BoB) is an interactive group programme for young children and their parents
In the programme, children and their parents learn to cope with stress and emotions resulting from tensions and traumatic events
The programme is a pilot for young children aged 5-7 years in the Jur River and Wau provinces of South Sudan
ARQ International provided basic psychosocial support training for Sudanese community counsellors
In South Sudan, more than 4.3 million people have been displaced by the conflict in their country. Approximately 63% of them are children. Psychosocial interventions that meet the needs of these young children are scarce. The Build your Own Buddy (BoB) programme was developed and piloted in South Sudan for them.
Build your Own Buddy is an interactive group programme. It focuses on the socio-emotional needs of young children and their parents in situations of humanitarian need. Children who grow up with violence, in war zones or refugee camps have an increased risk of developing mental and social problems. These include behavioural problems, deteriorating school performance, substance abuse, and crime. During the sessions, parents learn how to cope with these problems and to recognise them promptly. The programme was developed by Red een Kind (Help a Child) and TNO in cooperation with ARQ National Psychotrauma Centre.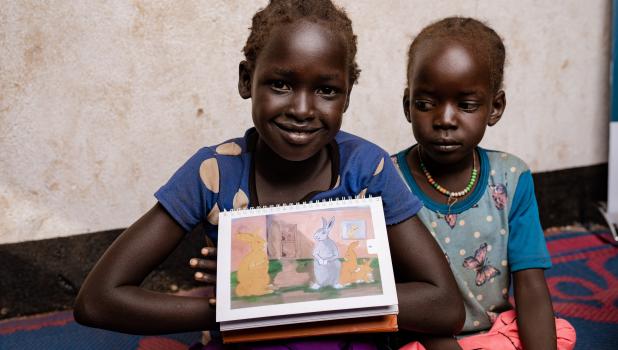 Befriend your emotions
Research shows that early intervention with children in humanitarian crises works. The sooner, the better. There is a huge shortage of tailored psychosocial support for younger children in refugee camps and conflict zones. Build your Own Buddy was developed for children aged 5 to 7 years in South Sudan to help close that gap. The programme offers ways of learning to cope with emotions and stress. This innovative pilot is based on the children's version of Narrative Exposure Therapy (NET). The programme is enhanced by a picture book and a personal friend in the form of a 'Buddy' they make themselves.
 
Children make their own 'Buddy'
In twelve sessions, the children go on an adventure together with Bob the Hare. During these sessions, they learn to recognise different emotions and how to deal with them. Each adventure has an emotion as its theme. As a group, the children and their parents learn how to calm down. The children make their own Buddy from whatever materials are available. This Buddy can offer them comfort and strength. The adventures of Bob the Hare are published in a picture book designed by South Sudanese artist Bona.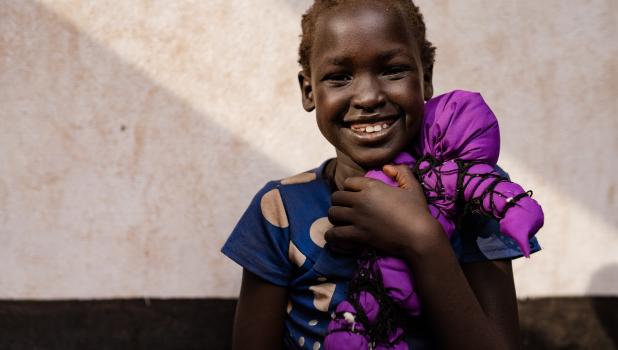 Psychosocial knowledge and skills training
In this project, ARQ International trained local community counsellors in basic psychosocial knowledge and skills for dealing with young children and their families. This involves considering the whole system, not just the children; the parents are also part of the process. The first results of the programme are successful. With minor adjustments for age and culture, the pilot could be expanded to other countries. 
Build your Own Buddy was developed by TNO in collaboration with Red een Kind (Help a Child) and ARQ International. Research and development were funded by the Dutch Relief Alliance Innovation Fund of the Ministry of Foreign Affairs. 
Year started
Year started
2020
Year ended
Year ended
2022
Countries
Countries
South Sudan
Project type
Project type
Training
Funded by
Contact us