Across borders: liminality and the experience of resistance
Oration Ismee Tames
Prof. Ismee Tames delivered her oration 'Across borders: liminality and the experience of resistance' on 17 May 2016. In her oration, Ismee Tames advocates a new way of looking at resistance in times of war and special focus on the experience of resistance. 
ARQ professor Ismee Tames examines resistance in times of war in a new light by introducing the concept of 'liminality' into the science of history. Liminality - an anthropological - concerns the so-called 'in-between' or 'vacuum', the period when you cannot fall back on the old and the new has yet to take shape.   
War breaking out is often the beginning of a 'liminal phase'. Ismee Tames raises the question again of how resistance develops, answering: resistance develops in a situation of liminality. What challenges do such situations pose for people? What do they focus on? How does this define their form of resistance?   
Ismee Tames argues that awareness of experiences during liminal periods can teach us more for the present. We too could find ourselves in liminal phases and would benefit from being able to recognise them and understand how they affect us. Resisting the impulse to judge and being aware of the experiences of people back then will generate new insights.   
Special Chair 'Stichting 1940-1945'  
On the occasion of the 70th anniversary of 'Stichting 1940-1945' (Foundation 1940-1945) in June 2015, ARQ - on behalf of the Foundation - established a special chair in collaboration with Utrecht University, the Netherlands. The chair is entitled 'Stichting 1940-1945: geschiedenis en betekenis van verzet tegen onderdrukking en vervolging' (Foundation 1940-1945: history and meaning of resistance against oppression and persecution) and is held by Prof. Ismee Tames.  
The aim of the chair is to keep the memory alive of resistance, persecution and violence against civilians during the years 1940-1945 and of the way in which the 1940-1945 Foundation gave substance to the 'debt of honour' and special solidarity. The chair will contribute to this through scientific research and by strengthening social awareness of persecution and resistance.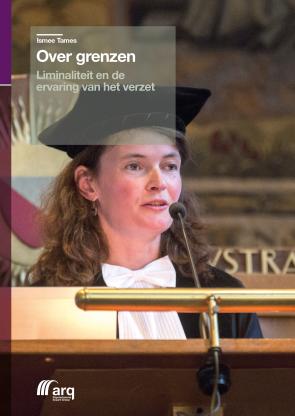 Publisher
Publisher
ARQ National Psychotrauma Centre
Publication date
Publication date
Publication type
Publication type
Inaugural lecture