Psychodiagnostic assessment with refugees
Studies on the Cultural Formulation Interview and Somatization - Thesis Hans Rohlof (2018)
How can we adequately diagnose and effectively treat refugees struggling with severe mental health problems following traumatic events? Psychiatrist Hans Rohlof researched this issue and describes the main findings in his PhD thesis.
Mental health professionals often find it difficult to establish good treatment relationships with patients with refugee backgrounds. As with Dutch traumatised patients, the refugees have experienced hardships and horrors but it is often more difficult to discover quite what kind of help they expect.   
This thesis focuses on developing cultural formulation interviews and evaluating the most recent interview. It also describes the challenge of building a good client-professional relationship. 
Cultural interview perceived as positive  
Use of a cultural interview can positively influence the relationship with a patient, especially a refugee. As the interview is perceived as positive, in terms of its feasibility, practicability, and clinical usefulness, it will also improve the diagnostic assessment. This in turn will positively affect the treatment outcome, although there is no specific evidence of such yet. 
Unexplained somatic symptoms  
Recognising somatization is also essential for an effective treatment relationship. When patients present psychological problems in the form of physical symptoms, this is called somatization. As a practitioner, denying the possibility of a physical cause for pain or other somatic symptoms is counterproductive. In addition to psychiatric treatment and psychotherapy, the use of more somatically-oriented treatment modules may be an option. Such as psychomotor therapy and physiotherapy, for example.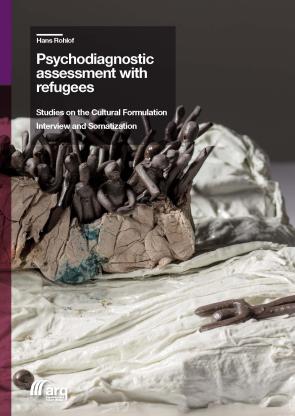 Publisher
Publisher
ARQ National Psychotrauma Centre
Publication date
Publication date
Publication type
Publication type
Thesis
ISBN
ISBN
978-94-6233-975-0