Understanding and treating complex grief and other psychotraumatology issues
Oration Paul Boelen (2016)
On 13 April 2016, ARQ professor Paul Boelen delivered his oration 'Understanding and treating complex grief and other psychotraumatology issues'. With this speech, Paul Boelen accepted the Chair of Clinical Psychology at Utrecht University, the Netherlands. In his oration he discusses complex grief, among other things: what is it, how often does it occur, who become traumatised and what kind of help do they need?
Every year in the Netherlands, half a million people experience the loss of someone close. Of these bereaved people, some 27,000 become traumatised. Some benefit from help, but not everyone does. More research is therefore needed on the onset, course, and treatment of different stages of complex grief.  
Complex grief: three essential questions  
One of the main goals of the Clinical Psychology Chair is to improve our understanding and the treatment of complex grief. Several few questions are essential to this:   
Which bereaved people become traumatised and which do not?   
Can we offer survivors who are struggling timely help to prevent them from becoming traumatised?   
What kind of help is most effective if people have become traumatised?  
ARQ Centre of Expertise for Traumatic Grief came into operation on 13 April 2016. It brings together research, education and care activities in the Netherlands related to grief after loss. 'By bringing together national knowledge and experience, we can provide even better care for children and adults facing traumatic loss in the future' Paul Boelen said.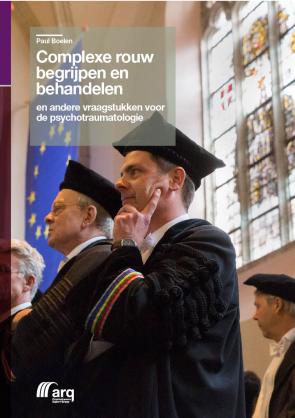 Publisher
Publisher
ARQ National Psychotrauma Centre
Publication date
Publication date
Publication type
Publication type
Inaugural lecture